6 Lead Marketing Strategies to Empower Your B2B Lead Generation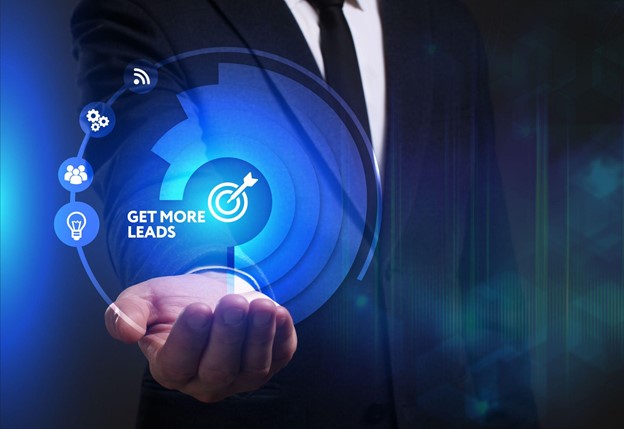 Lead generation can be defined as the process where you seek, identify potential customers and plan a route to initiate business. For any B2B company, lead generation is the first and most important step for making a sale. Having business information about your lead can help you convert them into a customer. Before 2020, it was common for technology B2B marketers to spend 80% of their time on the road looking for prospects and leads to onboard as new customers (Harvard Business Review).
In a post-Covid world, information about potential customers might be hard to come by. In fact, 61% of B2B marketers worldwide consider lead and traffic generation the top marketing challenge that their companies face (StartupBonsai). Apart from the disruption in the traditional and physical form of information gathering, you could be faced with a host of problems when it comes to lead generation:
Pressing need to digitize your business processes
Lack of reliable data that is easily accessible
Unsatisfactory conversion rate and ROI
If you are facing these issues, you might need some help in making your lead generation process efficient. Consider the following strategies to ramp up meaningful lead generation and effective sales communications for your business.
The marketing and sales teams are integral to converting a lead to a customer. Therefore, it is important to have synergy between both these teams to ensure they are collaborating rather than working at cross purposes. The marketing team can use data to identify targets and collect the relevant data. This can then be used by the sales teams to create sales campaigns based on the data received about their potential customers. Alternatively, sales teams can also share insights about potential leads or customer needs and behaviour obtained from their activities like email marketing. This can help refine the pitches and collaterals created by the marketing team. Thus, relevant data can help you develop a direct and personalised communication that appeals to your potential customers.
The next strategy is building a database of potential customers with accurate, in-depth data. This shouldn't just include generic info like company names and contact details; it should also include in-depth official business data such as revenue size, company age, and the industries in which the company operates, obtained from reputable sources such as ACRA in Singapore. When you collect more granular data, it will help you create more targeted marketing campaigns that result in quality leads.
In today's age of remote working, a digital database is important for any business to unlock productivity and efficiency. A database can help you gather information and sort it in a manner that is easy to understand, and also facilitate sharing of insights and customised retrieval of information. Database technology doesn't just help in sales or marketing; depending on what it's used for, it can also help in KYC and credit risk management processes. You should try to create a robust database that is updated regularly, can provide up-to-date information about the performance of any past marketing campaign, and help plan for any future campaign.
Each new customer could have different requirements and/or interest levels. That's why, to effectively market to any company and efficiently allocate your sales resources, you cannot follow a one size fits all approach. You need to segment your audience into categories based on their current circumstances in the market and their status of engagement with your company, to communicate in a more targeted manner and generate higher quality leads.
Automating your lead engagement system through your marketing database and CRM software can help you save on man hours that would otherwise be required for each individual sales person to manually track their leads and create plans to engage with them. It would thus free up resources to focus on generating new leads. Automated lead marketing funnels can basically track, update and take action to engage a lead, all without human supervision.
Whether you choose an automated engagement campaign or not, it is important to re-engage with your leads regularly. Again, having a database that can be easily updated and which affords easy access for anyone who needs the information, can help you track leads and send you a reminder to engage with them as part of the integrated sales funnel.
CRIF Bizinsights is one such business information provider that you can use across your lead generation funnel. CRIF BizInsights allows you to look for customer profiles across the ACRA database which contains over 1.5 million companies and businesses. This is the most comprehensive database in Singapore and it is updated daily. You can use the database to:
Conduct market analysis to formulate a market plan
Identify targets based on industry, age of business, size, business leadership and financial performance
Build an up-to-date customer database for multiple marketing campaigns
Thus, a wide range of personnel and financial data can be used to target prospects for your sales and marketing campaigns based on verified data and reliable insights.